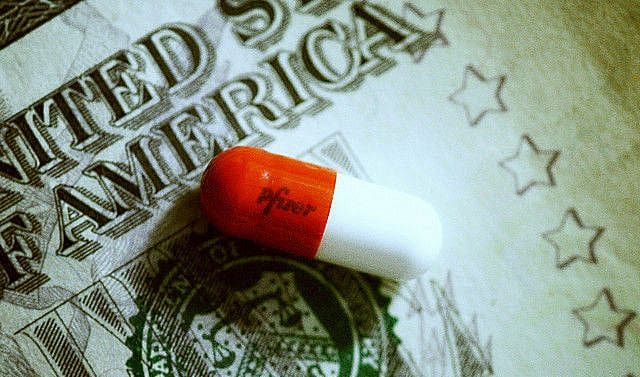 Since the beginning of the month, the price of Pfizer's drugs in the US has reportedly increased by around 9%. This is the second increase that the American giant has recorded this year. The increase was disclosed by a Morgan Stanley investor, according to whom the increases would not reflect any discounts.
Since 2012, Pfizer has steadily raised the price of its drugs, increasing revenue by $1.07 billion each quarter. An operation that has allowed the American giant to cope with the entry of generics into the market. In particular, from 1 June Pfizer would have increased the price, in the USA, of 100 of its products, some with a plus 20% on the previous price.
Among the drugs affected so far by the price increases are Lyrica, the cost of which has reportedly increased by 9% on at least one other prior occasion, while the price of Viagra has reportedly increased by 13%. Ibrance, the medicine against c

breast cancer that slows disease progression for at least nine months, saw a price increase of 5%. The drugs that increased the most, however, with an increase in 20%, were the anticonvulsant Dilantin, the hormone therapy Menest, the anti-angina drug Nitrosat, the anti-irregular heartbeat drug Tykosyn, and the antibiotic Tygacil.