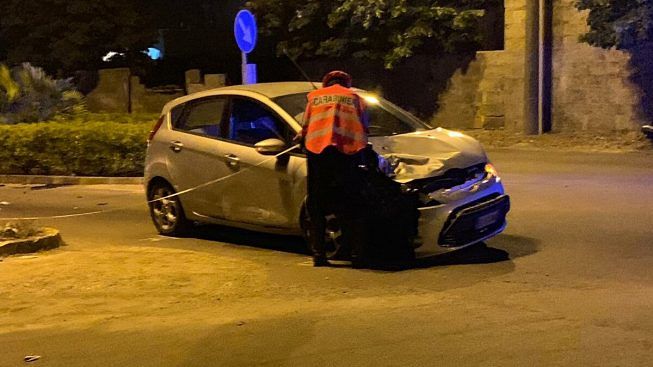 One dead, Simone Caloro, scientific informant, and one wounded in shock. It is the result of a very serious accident, a tragedy that is
checked on saturday night. One of those that leave you with so much pain, so many questions but no answers. A community hit again by another tragic event that takes another young life.
Simone Caloro, 28, from Depressa di Tricase, didn't make it. The impact took place the day before yesterday around 21 in Depressa di Tricase on the provincial road that also leads to Andrano. Simone died on a road that who knows how many times had been traveled by the young scientific informant.
From the first findings made by the police, Simone proceeded on board his scooter, a Y amaha T -Max, from Depressa towards Tricase, while the Ford Fiesta, driven by the 29-year-old tricasino AC was traveling in the opposite direction, and was turning at intersection. At the first intersection, the violent and fatal collision for the young Caloro, who fell disastrously on the asphalt. The damage suffered by the vehicles involved underlines the seriousness of the crash: the right side of the front of the Ford Fiesta is destroyed. All that remains of the scooter (photo below) are crumpled metal sheets.
The intervention of the emergency vehicles was rapid: the 118 health workers did everything to snatch the

the young man died. But Simone died on the way to the hospital.
He was a very quiet, reserved boy, he rarely saw Depressa because of his work and his emotional ties. He worked for his uncle's company as a pharmaceutical informant, was a sportsman, boxed and was very keen on physical fitness.
Depressed, she gathers around her family, her father Antonio, her sister Elena, her mother Ermina and her girlfriend Angelica.
Colleagues describe him as a great guy. Sympathetic, empathetic, collaborative, first to greet, respectful of the colleague, of the work environment, of the rules ... in short, the colleague who is pleased to meet. Another tragedy in ours. fiery Salento. I deeply regret this very young loss.
Feadaiisf, on behalf of all the Italian ISF, joins the pain of his loved ones for the serious loss.